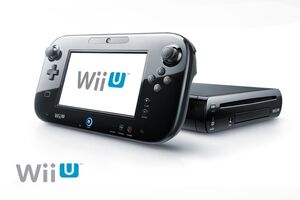 Updates are a feature of the Wii U (and other Nintendo consoles with the ability to connect to the Internet) that allows the Wii U software to be updated to a newer version. Below is a list of all the updates that Nintendo has released.
List of Updates
Edit
November 18, 2012 - Network Update: Allows players to access Network features of the Wii U including Nintendo Network, Wii U Chat, Nintendo TVii, and the Internet Browser.
Ad blocker interference detected!
Wikia is a free-to-use site that makes money from advertising. We have a modified experience for viewers using ad blockers

Wikia is not accessible if you've made further modifications. Remove the custom ad blocker rule(s) and the page will load as expected.