Game & Wario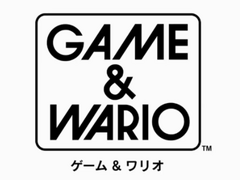 {{{Caption}}}
Developer(s)
Nintendo
Publisher(s)
Nintendo
Artist(s)
Nintendo
Series
WarioWare
Platform(s)
Release Date(s)
2013
Genre(s)
Party
Controller(s)
Wii U GamePad
Game & Wario is the tenth game in WarioWare series. Game & Wario was first unvailed at E3 2012, and is a minigame collection.
The game was revealed during E3 2012, on Nintendo's website, revealing some screenshots of the game.
Currently Known Minigames
Edit
One Player Alone
Edit
Arrow: Using the Wii U GamePad vertically, the player aims and shoots the arrow into the target.
Ski: Tilting the Wii U GamePad vertically, the player move the Jimmy (the ski guy).
Shutter: Using the Wii U GamePad horizontally, the player needs to find a thief and tilt the control to take a photo of the criminal.
Two-Players
Edit
Fruit: Like "Shutter", but with 4 players, one player needs to steal a fruit without the other players noticing. And, after successfully stealing the fruit, the other players needs find who stole the fruit.