Dragon Quest X: Waking of the Five Tribes Online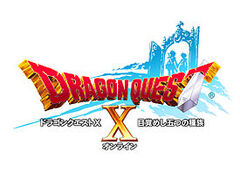 {{{Caption}}}
Developer(s)
Square Enix, Armor Project
Publisher(s)
Square Enix
Director(s)
Jin Fujisawa
Producer(s)
Yosuke Saito
Artist(s)
Akira Toriyama
Writer(s)
Unknown
Composer(s)
Koichi Sugiyama
Series
Dragon Quest series
Platform(s)
Release Date(s)
TBA
Genre(s)
MMORPG
Mode(s)
Multi-player
Controller(s)
Wii U Controller
Rating(s)
Unknown
Dragon Quest X: Waking of the Five Tribes Online, also known as just Dragon Quest X, is an upcoming massively multi-player online role-playing game (MMORPG) for the Wii and Wii U platforms. The game is said to be released in Japan sometime 2012 for the Wii while the Wii U release is to be announced.
The game is set in a new world featuring five continents and six playable races. The six races are: Human, Ogre, Elf, Dwarf, Pukuripo, and Wedi.
The battle system appears to use a menu-based system while the existence of a turn-based or a real-time elements remain to be seen.