Assassin's Creed III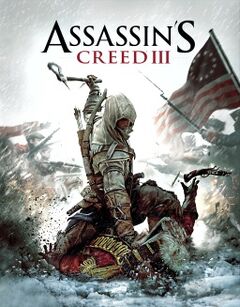 {{{Caption}}}
Developer(s)
Ubisoft Montreal
Publisher(s)
Ubisoft
Director(s)
Alex Hutchinson
Producer(s)
Francois Pelland
Writer(s)
Corey May, Matt Turner
Composer(s)
Lorne Balfe
Series
Assassin's Creed
Platform(s)
Wii U, Playstation 3, Xbox 360, Microsoft Windows
Release Date(s)
NA November 18, 2012 (Launch title)
EU November 30, 2012 (Launch title)
AU November 30, 2012(Launch title)
JP December 8, 2012(Launch title)
Genre(s)
Action-adventure, stealth, open world
Mode(s)
Singleplayer, Multiplayer
Rating(s)
M (ERSB) 18+ (PEGI)
Assassin's Creed III is a action adventure game for the Wii U. Published by Ubisoft. It is the fifth major installment of the Assasin's Creed series, and is a direct sequel to Assassin's Creed Revelations.
The game, like previous games in the series, follows Desmond Miles, as he uses a machine called the Animus, which allows him to relive the experiences of his ancestors. The game continues on from the previous game, Assasin's Creed: Revelations,  as Desmond trys to stop the prophesied end of the world.
Using the Animuse, he takes control of his ancestor, Ratonhnhaketon, also known as Connor Kenway, a half-English, Half-Mohawk assassin as he fights through the American Revolution. As he relives his ancestor's experiences, he searches for the information needed to prevent the apocalypse.
Trailers

 

Edit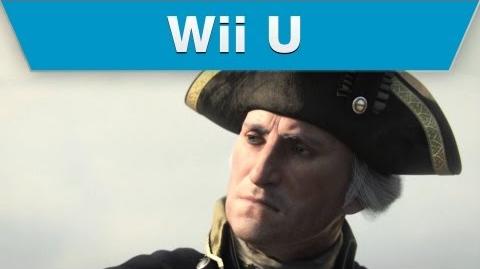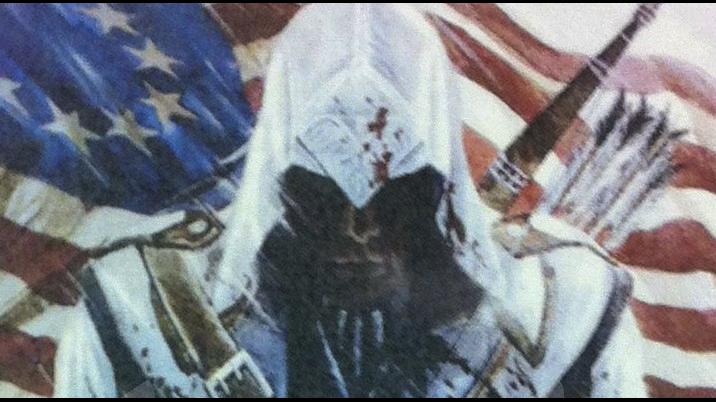 Ad blocker interference detected!
Wikia is a free-to-use site that makes money from advertising. We have a modified experience for viewers using ad blockers

Wikia is not accessible if you've made further modifications. Remove the custom ad blocker rule(s) and the page will load as expected.